Building on its longstanding commitment to sustainability, which stretches all the way back to its founding, Camelion has been taking actions to adopt many integrated approaches to embed sustainability concept ever deeper in its business operation. One of the most significant campaigns we engaged is the "Bioterry 10'000 Waste Batteries" campaign with "Zorig foundation" under their Environmental fellowship program.

This program was firstly planned and initiated back in 2019 in Ulaanbaatar city. With few Dozens of Camelion battery-figured waste battery collectors being installed in stores、offices、communities, and schools, we called office staffs、mining works、faculty members and kids together,to give them a guide on how to use the batteries and how to allocate and dispose them in a right way when they are wasted.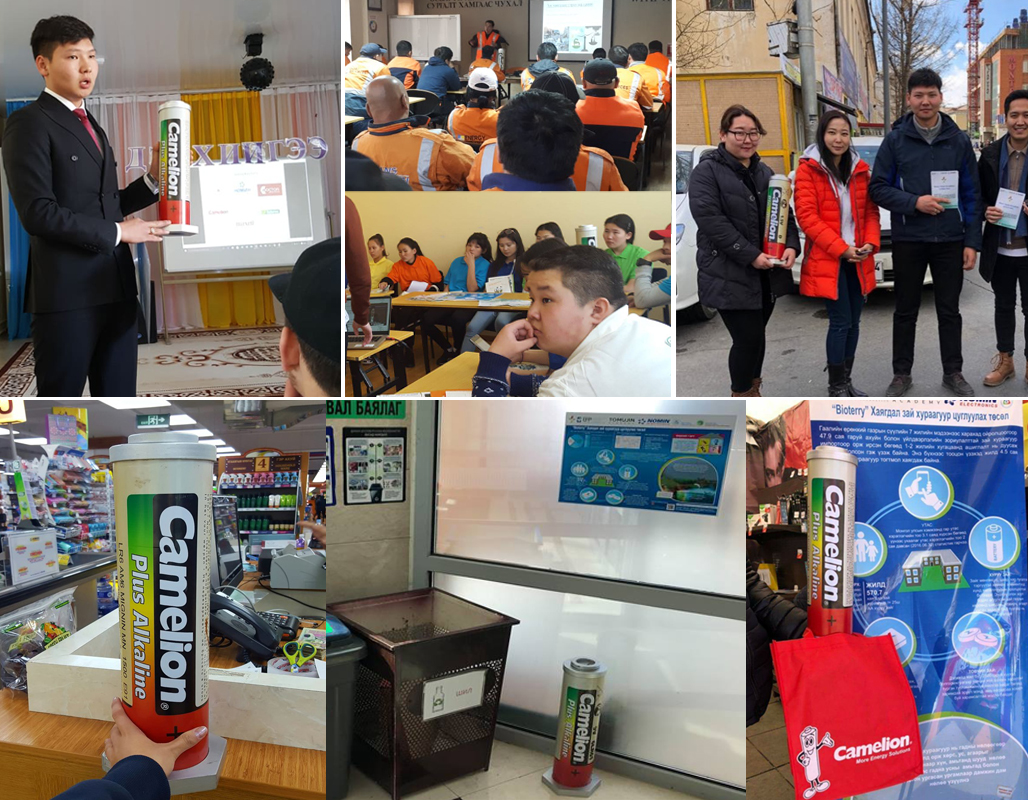 Till the end of 2020, we've collected 766kgs of wasted batteries (29'820pcs pieces in total). This means we have prevented the toxification of our landscape equivalent to 167 standard football fields, and metal contamination of the Ulaanbaatar city water supply equivalent to 9.6 days.

The "Bioterry 10'000 Waste Batteries" campaign shows very positive feedback from the community and society. People keep coming back to dispose their waste batteries into the Camelion battery collectors even to this date. In 2021, Camelion has created and installed more Camelion battery-figured waste battery collectors. We encourage everyone to consume less energy and conserve more natural resources to protect our environment.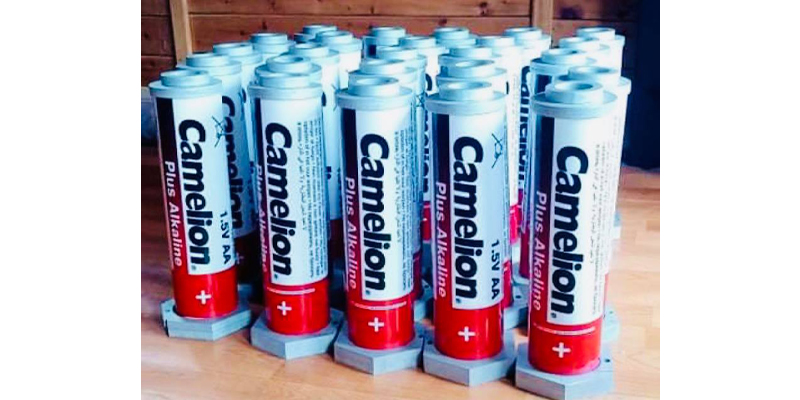 Small actions make a big impact. By helping more families and businesses to reduce energy intake, Camelion aims to keep pushing the boundaries of energy-efficiency and collaborate with all to create a healthier and happier living world. In the meanwhile, Camelion will develop more satisfying energy-efficient products in order to create a better well-being of our future.